About the teacher training centre
IH Wroclaw opened in 1994.  We teach children, teenagers and adults, in groups or individually. We offer general and business language courses, and help students to prepare for exams. We also run the CELTA and DELTA teacher training courses. 
Our school is located in the centre where you have access to a range of eating options at lunchtimes and in the evenings. Practical amenities such as stationary shops, a post office etc. are close at hand.
The medieval Old Square (Rynek), which is the main focal point of the city centre, is literally just seconds away from the school. Some say it is the most beautiful Rynek in Poland. In the summer the square is lined with open-air cafes and bustling with street entertainment, which makes it an excellent place for relaxation after a hard day of training!
The best thing about the school is the atmosphere -  the school is professional but relaxed, which means that it's easy to interact with and get to know some of our regular teaching staff who —who knows—could be your colleagues someday.
There are ten classrooms, a teachers' room and resource centre with computer facilities, printer, photocopier and a library. There are OHP in input and TP classrooms, CD players etc.
What is the CELTA?
The CELTA is a TEFL qualification which prepares you to teach English as a foreign language. You don't need any existing English language teaching experience or training. It's usually a 4 or 5 week full time course (but you can also take it part time).
Standing up in front of a class for the first time is a daunting prospect, so you need to make sure you have the skills you need to teach effectively. The CELTA prepares you for the classroom in these ways:
Taught sessions on methodology, lesson planning, language analysis and language skills. (In total, you'll have 120 hours of input.)

The opportunity to observe experienced teachers in a real-life language classroom situations – so you can see the different skills and techniques they use.

Teaching yourself – with helpful and detailed feedback from your tutors.  This practical experience is invaluable when you start your first job.
You'll have to complete some written assignments as well, but when it's all successfully completed you'll be ready for your first job and first students!
Read more about the CELTA here 
CELTA at IH Wroclaw
We believe this is what marks us out:
Quality assured: we have been delivering initial teacher training courses since 1994 and have a long tradition of quality teacher training.

Consistency: our training team is not only highly experienced, but also works together throughout the year (we very rarely use freelancers). This means that you can be sure that our trainers, despite their differing teaching styles and personalities, will be clear and consistent in their message to you.

Context: we are not just a highly active CELTA centre but also run the Cambridge DELTA course as well as a range of specialised post-CELTA courses. That means that you are getting your training within a broader training context

Service: we pride ourselves in our personal touch, from your first inquiry through to your last day on the course and beyond; we do our best to give you the support you need.

Wrocław: a great city to visit and live in. Everyone finds their niche here, whether they like the nightlife or the hiking in the nearby Karkonosze Mountains.
Our candidates are usually a mix of nationalities from all over the world, both native and non-native speakers.  Approximately half of the candidates are under  30.
Part-time courses:  Fridays 18:00-21:00 and Saturdays 11:00-16:30.
Christmas break  -  from Dec 19 (last working day) to January 15th.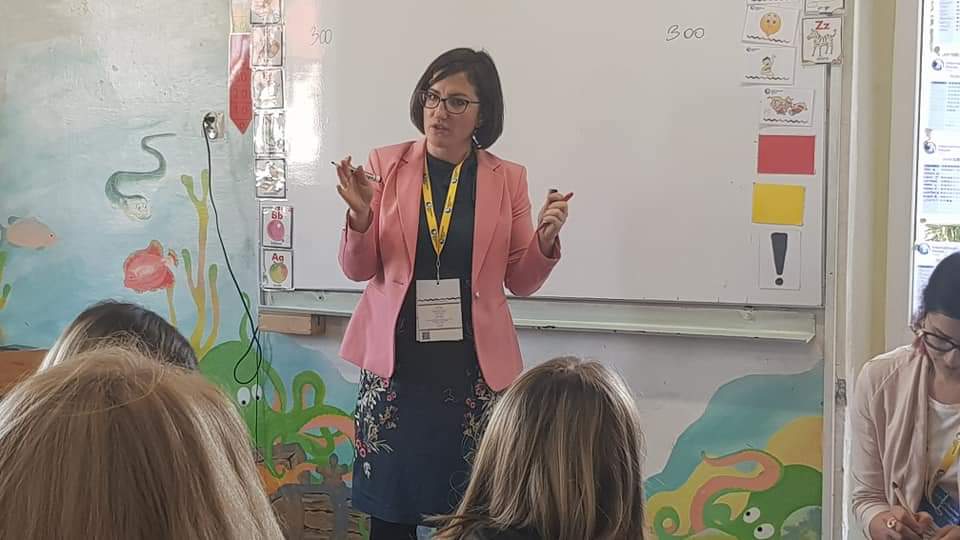 Tutors at this training centre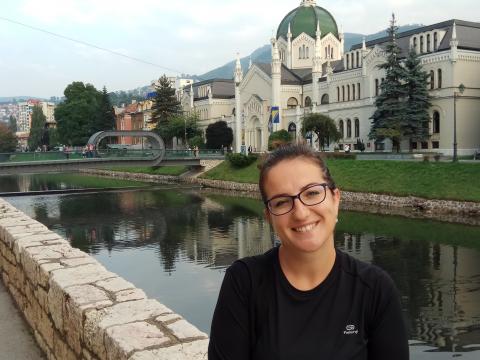 Katarzyna Kępińska
My career has always been in teaching English – I've been teaching for about 12 years and I've been a teacher trainer for 3 years.

I like working on pronunciation a lot, which is what I often bring up in sessions. I think it's just so important to include pronunciation practice in English classes on everyday basis as it is connected with increasing students' communicative and listening abilities.
Alex Tilbury
I have been an English language teacher for 22 years and a trainer for 18 years.

I hope for my trainees to be knowledgeable – about the English language, language acquisition and teaching techniques; empathetic – placing learners' needs, reactions and contributions at the heart of their planning and teaching; and principled – able to express clear rationales for each lesson and lesson stage.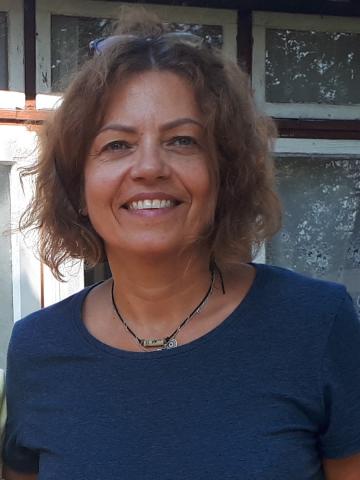 Kasia Jakielaszek
I started off after my initial training in 1990 and continued as a full time EFL teacher until 2012. From 2012 I've been mostly teacher training, first working as a Director of Studies in a language school before moving on to CELTA training.

To get the most from the course and your TEFL career, keep on reflecting, experimenting with your techniques and never stop learning. Try to enjoy teaching as much as you can – if you enjoy it, your learners will too.
CELTA student testimonials
I really enjoyed the course. It was a very hard work but I learnt a lot. The biggest advantage of the course is its focus on practical aspects of teaching, that is why it is so efficient. Excellent tutors, extremely professional! Nice atmosphere in the school, after one week you feel really integrated and almost like home! J. Urbaniak
The tutors (Dean & Kasia) are fantastic, they're really informative and helpful but they also encourage you to become more independent as the course progresses. The administration staff are extremely kind and friendly. The students are lovely and for the most part are patient with trainee teachers, and the school is conveniently located in central Wroclaw close to bus and tram stops. Overall I had a great experience on the course and would recommend anyone thinking of doing the celta to choose IH Wrocław. S. Adam