Pick just one module, or study all four together
You can choose whether to study just a single module in IELTS Speaking, Listening, Writing or Reading. Each module lasts 4 weeks and costs £105, and is available at repeated times through the year so you can pick the best time to suit you. 
Alternatively, you can enrol for a full bundle of all four modules, at the discounted price of £385. In total this will last about 20 weeks, with a new module starting the week after the last has finished.  
Please note online applications close on the Wednesday before the course starts. But we sometimes have late availability, so please get in touch with the admissions team on ihotti@ihworld.com and we will see if there are any last minute spaces. 
Please note, if you will be taking this course in the UK, or your employer is a UK based company, there will be 20% VAT to pay on top of these prices.
About the modules
Teach your students to get the best grades in their IELTS Speaking, Listening, Writing and Reading exams.
Each module is very practical, with video content, activities for you to practice, tips from examiners, interviews with students and teachers and filmed teaching tips. There are over 30 activities and techniques on each module, a forum to share ideas with a group of peers, and guidance from your tutor and examiners. 
Can I study "How to Teach IELTS"?
You can take one, or all, of the How to Teach IELTS modules if you:
Have experience in TEFL teaching, but want to get better at teaching IELTS

Have B2 English or higher

Can dedicate 5 hours each week to studying 
(You don't need to be teaching an IELTS class currently to be successful)
What is it like to study "How to Teach IELTS"?
The How to Teach IELTS modules are all 100% online, part time, asynchronous. You will study from the written course materials, videos etc, accessing them whenever it suits you. There is no requirement for you to be online at specific times, you can work through the materials when you want.
There is support and guidance from a tutor, and each week there is a discussion forum, collaborative tasks, and compulsory and optional activities. So, week by week, you must keep up with the materials and the activities of your group.
These modules are PRACTICAL and REFLECTIVE so you can try out techniques and discuss how successful they were with your peers. Having this opportunity to discuss teaching techniques is what our past graduates say is one of the most valuable parts of studying with us.
If you choose to enrol on the full bundle of all 4 modules, you will study one four week course at a time, then move onto the next after a week's break. 
Frequently Asked Questions
Are there live sessions? No. You will study modules asynchronously meaning you can access materials and discussion forums whenever it suits you. You don't need to be online at any specific times. 
Can I take a week off in the middle? Sorry, no. Week by week, you need to be doing the tasks at the same time as your classmates so you can discuss together. 
Can I join after the start date? Sorry, no. Your whole group learns together and discusses themes and topics, so you need to be there from the start.
How many people will be in my group? Usually between 8 and 12.
Do I have to be teaching an IELTS class now? No. But if you can try out the techniques you are learning you'll find it helpful. 
How experienced are the tutors? All tutors have lots of experience teaching or examining IELTS. They are also qualified online teacher trainers.  
Do I have to read other books? No. We provide all the material that you need. 
Will I get a certificate? Yes, and it's digital. See below!
What time do I need to devote to studying? We recommend at least 5 hours each week reading, completing tasks, and joining in the discussion forums.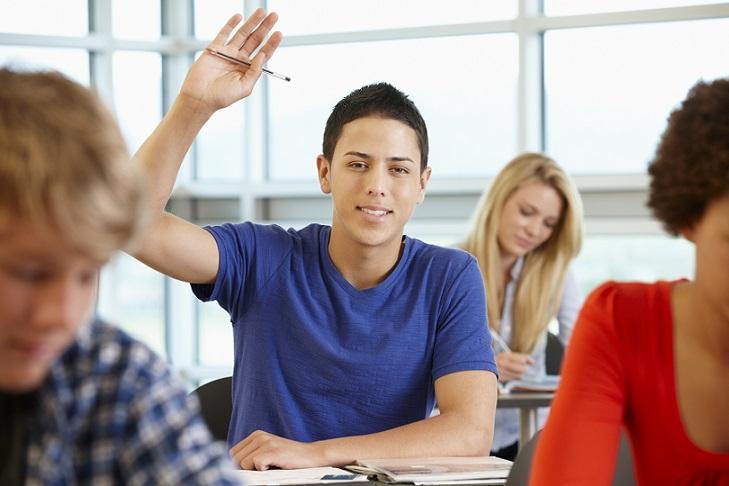 What will I learn?

Each module, whether Speaking, Listening, Writing or Reading, will cover the same main topics:
Overview: Introduction to the exam paper, covering the structure, task types and grade descriptor.
Common student difficulties: Typical problems faced by students and the errors they tend to make in each particular skill exam. We will cover common problems that students face, as well as the most difficult things faced by teachers when teaching each skill. Through interviews, videos, and tried and tested solutions from experienced teachers, we'll give you a number of solutions to overcome each problem area.
Activities: Tasks and techniques which will help students develop each particular skill. There are guidelines and reviews of a wide range of techniques which have been used in practice by experienced teachers who have been teaching IELTS for many years
Exam techniques: We present different ways that you can advise students to prepare for their exam. There are also classroom activities focusing on exam-taking skills, relevant to the specific skills in each paper.
Feedback: To help your students keep motivated to study for their exam, we'll discuss a range of different feedback methods. You could integrate 1:1 tutorials, peer feedback, correction codes, video review, and more into your lesson plans. 
 
Duration and your time commitment
We advise you to spend about 5 hours each week, for each 4 week module. 
Assessment & certificate
There is no formal assessment. If you complete the weekly tasks and engage with your tutor and fellow participants on your cohort, you will receive a certificate of completion after each module.  
All certificates are digital, stored on a registered verified site so a prospective employer, client, or anyone else you choose to share your certificate with can be sure it is genuine.  It will look like this: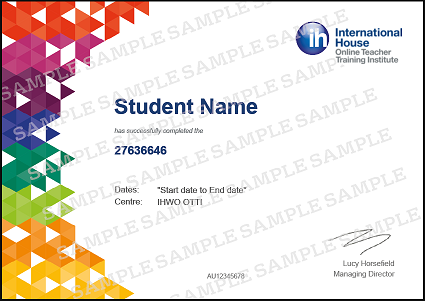 This means things are as simple and straightforward as possible for you. A digital certificate is more safe and secure for you than paper – it won't get lost in the post, it won't get damaged over time, and won't get lost. It is always available, you can share in just one click, or you can print as many copies as you like whenever you would like. And, it's better for the environment. Reducing paper, ink, and delivery means a lower carbon footprint.
Click here for a short video about verified digital certificates from our partner Accredible.
Meet the IH OTTI Tutors
You'll be in touch with Katja when booking your modules, then one of our other OTTI tutors will help and guide you through it. Meet our tutors here!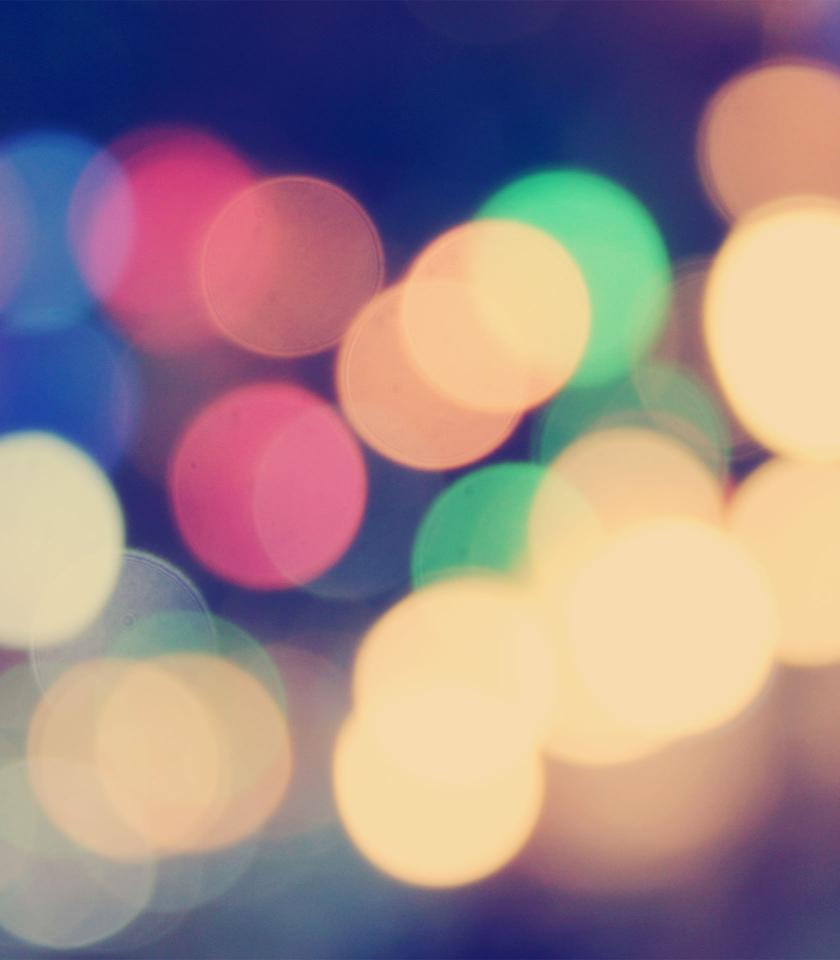 All of our OTTI tutors are qualified online teacher trainers.  "How to Teach IELTS" is taught by tutors with extensive IELTS experience.
More 100% online, part time, courses
Find other specialist courses which can boost your TEFL career from the IH Online Teacher Training Institute (IH OTTI).
Whichever course you take you'll have a dedicated tutor to guide and support you and a group of peers to have discussions and share ideas with, so you'll feel part of an online community.
And all courses are online and asynchronous so you can access the information whenever it suits you.