Taking your CELTA in Turkey
Taking your CELTA course in Turkey is a great way to start your career in teaching English. With ruins of ancient empires, beautiful beaches, and an interesting fusion of European and Arabic influences, Turkey will provide a fascinating backdrop to your initial TEFL course. Turkey requires a visa to enter from some countries, but the cost of living is relatively low so accommodation, food and transport should be very affordable. The academic year in Turkey runs from September to June.
Turkey is known for its open-air market called bazaars where you can barter to buy decorative goods, natural perfumes, and vibrant spices. There are also many excellent museums and archaeological sites all over the country showcasing Turkey's fascinating Ottoman Empire heritage.
After a busy day being in the hustle and bustle of modern day Turkey, the best way to relax is in an outdoor restaurant with plenty of meze and baklava, all finished off with an apple tea or fresh pomegranate juice. If you decide to take your CELTA course in Turkey, you can guarantee you will be able to eat well every day!
With plenty of warm weather and sunshine due to its Mediterranean climate, you might be able to squeeze in a trip to one of Turkey's many gorgeous beaches. However, if you happen to be visiting during the colder months, you can warm up in a classic Turkish bath and spa, called hamman. This is probably one of the most perfect ways you can unwind after studying CELTA in Turkey, so don't miss this classic Turkish experience.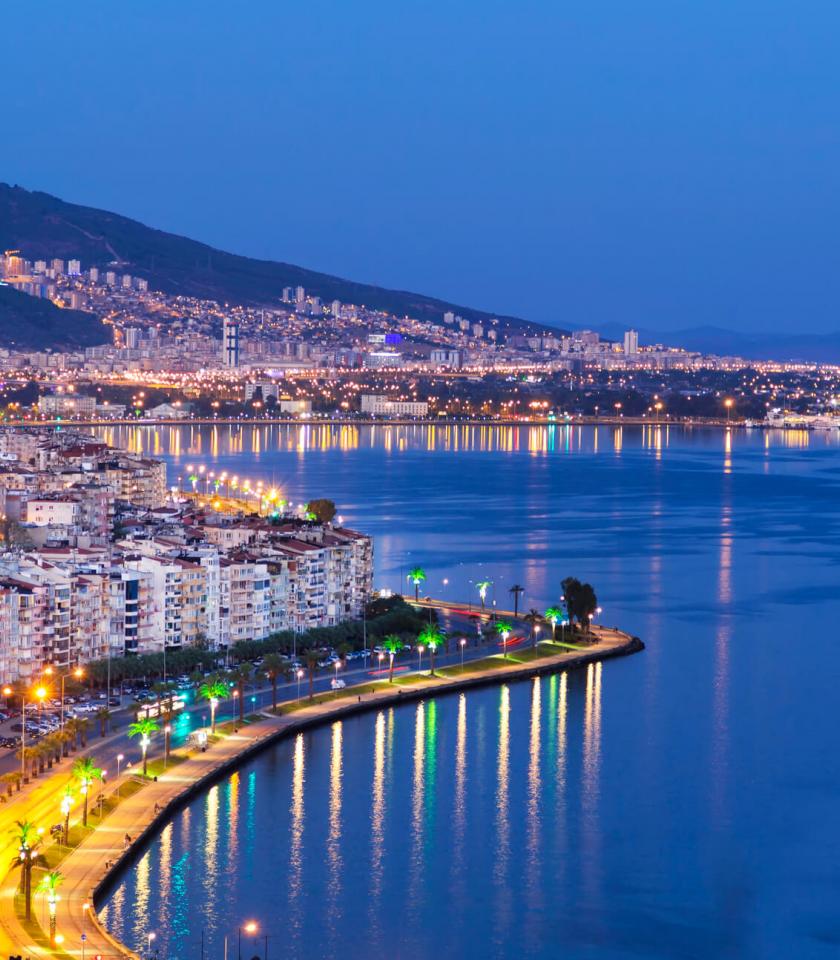 CELTA in Izmir
Doing your CELTA in Izmir means starting your TEFL course in one of Turkey's most beautiful and liberal destinations. Izmir is the third-largest city in Turkey and is well-connected by air travel. Our school International House Izmir is located close to the Kültürpark in the Konak district where you can take a stroll around the park or visit the fairground.
The azure-blue waters of Izmir Bay cut into the peninsula creating a lively kordon (promenade) with many bars, cafes and restaurants. Izmir is home to two of Turkey's 15 UNESCO World Heritage sites: the ancient city of Pergamon, with its ancient temples, theatres and library; and the ancient city of Ephesus, one of the best preserved and restored, meaning you can almost experience what life was like in 6,000 BC.