Taking the CELTA in Ireland
Ireland is a fantastic place to start your TEFL career by taking the CELTA course. The Emerald Isle is home to Celtic myths and legends, rugged scenery, toe-tapping traditional Irish music and warm smiles. Taking the CELTA in Ireland means giving yourself a great start in TEFL with this intensive, practical teaching qualification.
As an English-speaking country, Ireland is a very popular destination for learners of English, so if you're planning on staying after your CELTA course, there will be a wealth of job opportunities open to you. The country offers a more affordable, but no-less-vibrant alternative to the UK, so it's a popular option for students from around the world. And with the CELTA, you can play a big part in helping them achieve their study abroad dreams and ambitions.
International House offers CELTA courses in Dublin, on the east coast of the country, and Galway, on the west coast facing the bracing Atlantic. Although the two places are very different, it goes without saying that either way, Ireland will offer you an unforgettable experience. 
Dublin itself is a treasure trove of quirky pubs and bars, and sometimes it feels like you're never more than a few steps away from live music. Temple Bar is where most people head to when they're looking for the craic (a good time). The neighbourhood is crowded with pubs, bars and restaurants all filled with people and Irish folk music. 
Bibliophiles should not miss a trip to Trinity College Library where visitors can sneak a peek at the Old Library. Other fun activities in Dublin include a visit to the National Museum of Ireland and Little Museum of Dublin, exploring the Dublin Flea Market on the last Sunday of every month, and a daytrip to the vast and impressive Cliffs of Moher.
Slightly smaller in size, but no less lively, Galway on the west coast of Ireland is located in the River Corrib and has several canals snaking through its centre. From Galway, you can easily visit Dunguaire Castle, one of the most photographed castles in Ireland, take a ferry over to the wind-battered Aran Islands, drive some of the 2,500km Wild Atlantic Way, or take a trip to explore Connemara National Park.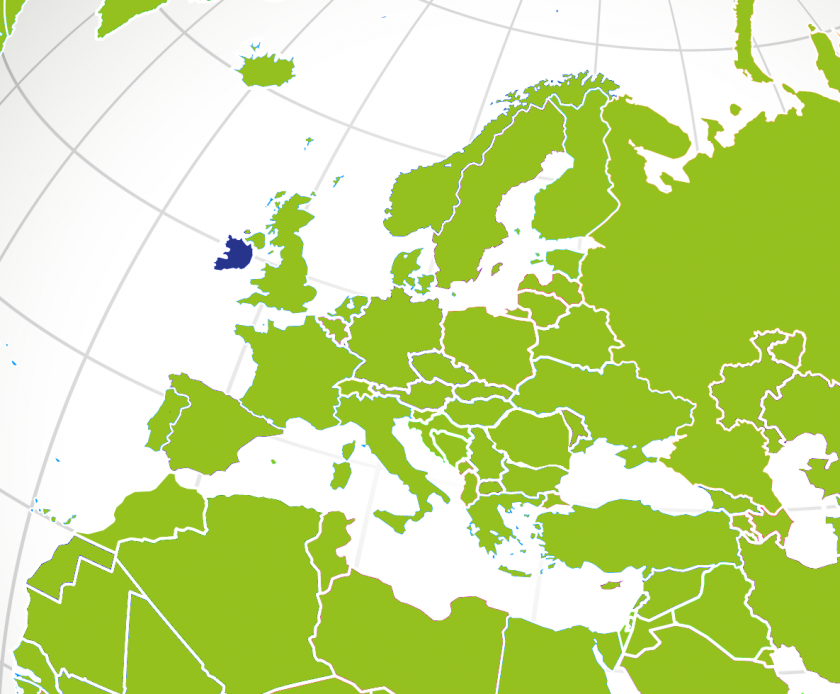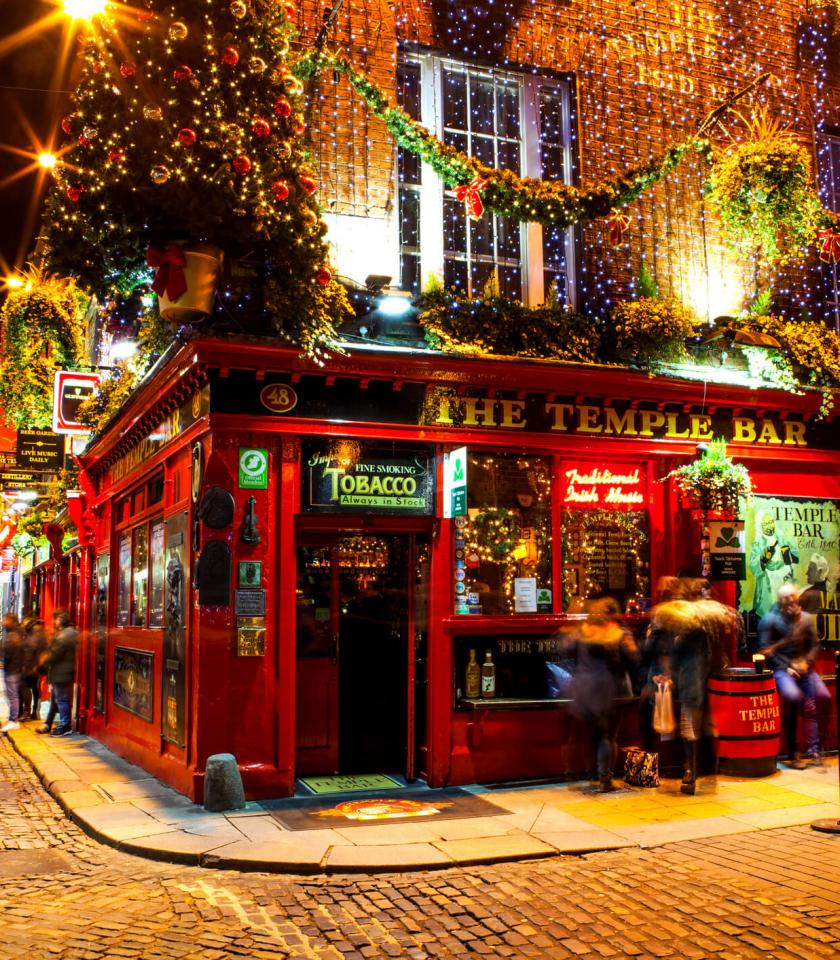 CELTA in Dublin
Doing your CELTA in Dublin means you'll be in the centre's modern premises in the Steelworks, just 10 minutes from the heart of the city. International House Dublin has one CELTA course starting every month, so you can decide when it fits your schedule to do the course.
You'll be in the right place if you want to tour the Guinness Storehouse Factory and Jameson Distillery. There is also plenty of beauty and history around - Dublin Castle and St Patrick's Cathedral both have 800 years of stories within their walls, while the Ha'penny Bridge is named so as pedestrians had to pay a halfpenny to cross it when it was built in 1816.
CELTA in Galway
The International House Galway CELTA centre is situated right next to Eyre Square, an attraction in itself, and from here you can walk less than 10 minutes to the Latin Quarter, home to many of Galway's favourite restaurants, pubs and shops. Once you're in this area, check out Quay Street to find live music and dancing.
Taking your CELTA in Galway offers a slower pace of life if you want it with several escape options should you have a natural landscape itch you need to scratch.