Taking the CELTA in Kyiv in Ukraine
 Have you ever wondered what it's like to live in Ukraine? Why not take your CELTA course in Kyiv and explore the beauty of Ukraine at the same time? 
While taking your CELTA course in Ukraine, you'll be able to explore its cultural heritage, the diversity of the local cuisine and the unique traditions. For nature lovers Ukraine is definitely the right choice with deep lakes, forested mountains and the beautiful coastline of the Black Sea. And what about the cost of living? It might be useful to know that local food, public transport and taxis are much lower in price than in the EU.
Our International House teacher training centre located in Kyiv runs CELTA and DELTA courses all summer from June to August.  There is also the option of taking the Cambridge CELTA in Uzhhorod which is located at about 627 km away from Kyiv and is an offsite centre for International House Kyiv. 
CELTA students training to become English language teachers in Kyiv will be astonished by the number of green spaces.  Kyiv is the third greenest capital city in Europe. Some people say that you can walk around Kyiv and always be in the beautiful shade of trees.  It is also an ideal place if you like jogging or cycling and in the winter the rivers and lakes become a skater's paradise. 
While taking your Cambridge CELTA in Kyiv, you'll also be able to explore one of the must-see sites; the majestic place of worship, the 11th century Saint-Sophia Cathedral. With its gold and green domes it was the first site in Ukraine to be given UNESCO World Heritage status and is a symbol of Kyiv.  
And for food lovers in Kyiv and all of Ukraine you should definitely try the many traditional dishes including Borscht which is considered to be one of the most famous dishes. It is a soup cooked with 15 different vegetables giving you well over the recommended 5 a day!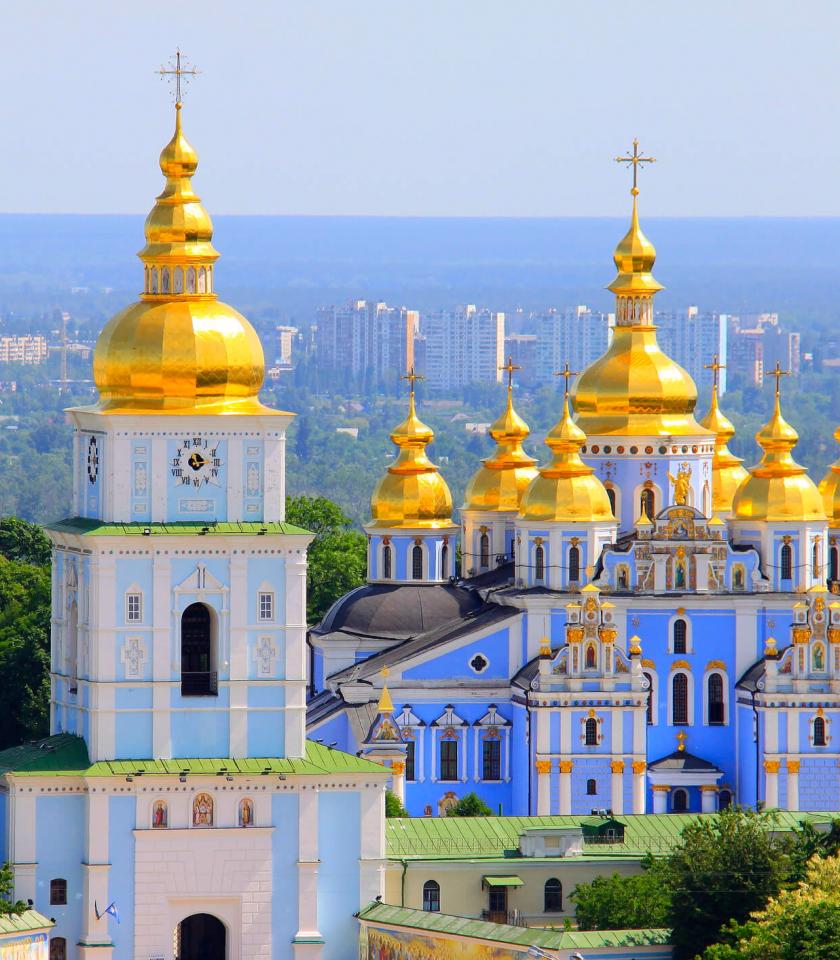 CELTA in Kyiv
Read more about the school in Kyiv and book your Cambridge CELTA course. There are a number of full time courses throughout the summer months in .