About the teacher training centre
IH Milan was founded in 1982 by Sieglinde Wolkan and Claudio Tedesco, and they still run the school today. There are two main premises - one in the city centre (just a stone's throw from the Duomo Cathedral) and one in San Donato Milanese.
CELTA courses are held at a purpose-built centre located a convenient 100 meters from the Brenta metro stop. Brenta is centrally located and easy to reach via a metro from Duomo.
Teacher training is key to what the school does, and since 2007 IH Milan has organised a conference for teachers from the state and private schools sector. This conference, dedicated to the teaching of languages, attracts internationally renowned speakers and really does put IH Milan on the TEFL map. 
Away from these big events, IH Milan is a working language school and teacher training centre which maintains a friendly, supportive and positive atmosphere. 

What is the CELTA?
The CELTA is a TEFL qualification which prepares you to teach English as a foreign language. You don't need any existing English language teaching experience or training. It's usually a 4 or 5 week full time course (but you can also take it part time).
Standing up in front of a class for the first time is a daunting prospect, so you need to make sure you have the skills you need to teach effectively. The CELTA prepares you for the classroom in these ways:
Taught sessions on methodology, lesson planning, language analysis and language skills. (In total, you'll have 120 hours of input.)

The opportunity to observe experienced teachers in a real-life language classroom situations – so you can see the different skills and techniques they use.

Teaching yourself – with helpful and detailed feedback from your tutors.  This practical experience is invaluable when you start your first job.
You'll have to complete some written assignments as well, but when it's all successfully completed you'll be ready for your first job and first students!
Read more about the CELTA here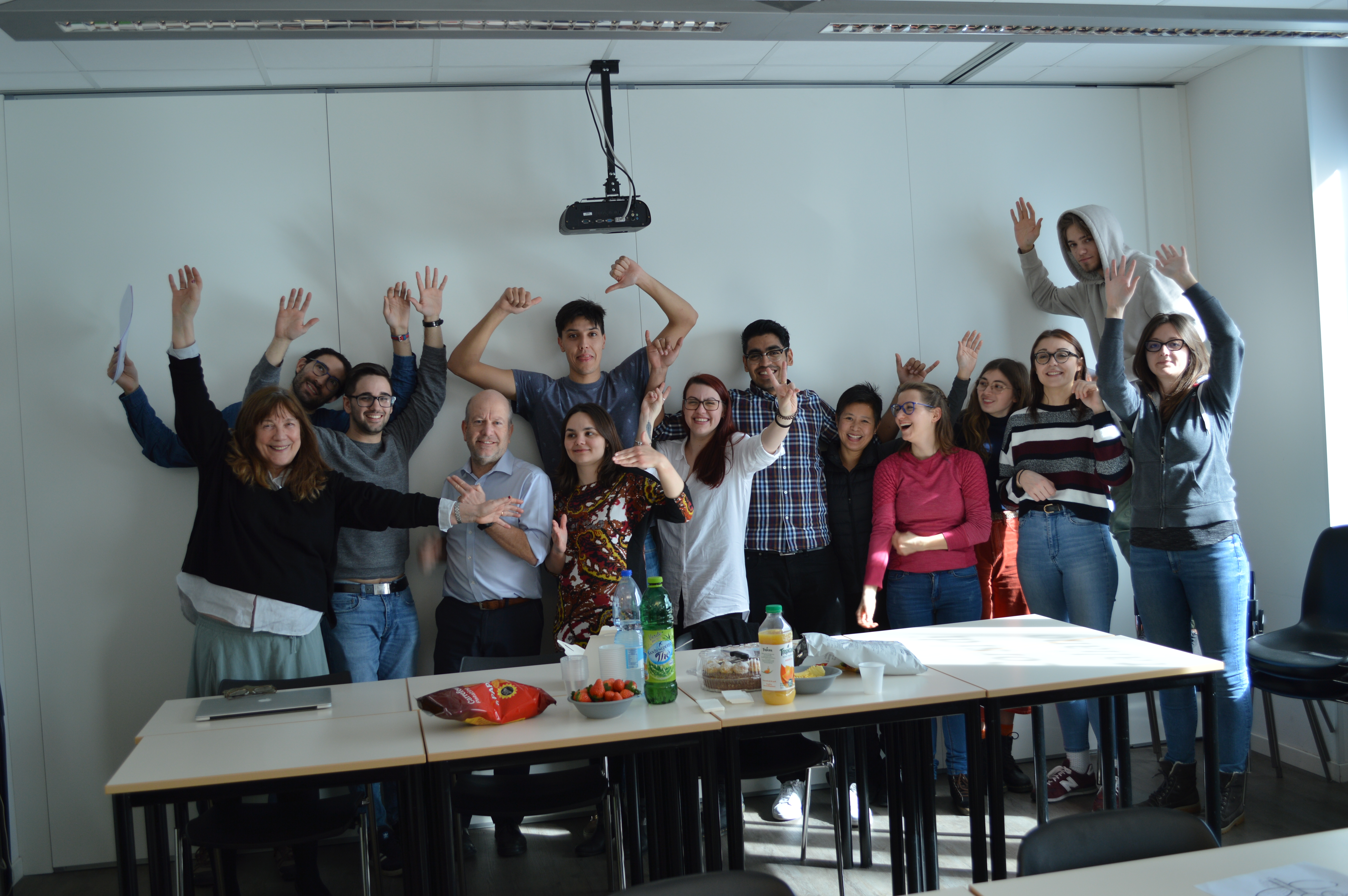 CELTA at IH Milan
IH Milan runs at least eight CELTA courses per year, with approximately 100 graduates per year. Our locally based teacher trainers have over 30 years' combined experience in ELT teaching and training. The department is a finely tuned machine that has a great time working together and this is reflected in the consistent excellent feedback from both trainees and assessors.
Our CELTA trainees come from a range of language backgrounds. On a single course we typically have trainees from Italy, one or more English-speaking countries, and from other European countries.
The age range is also mixed, with the majority of trainees in their 20s and 30s. About 30% of trainees are at the beginning of their working careers, while most are looking for a career change.
The best thing about IH Milan are the expert trainers who love what they do and want to see their trainees succeed! Friendly, helpful, and fun staff always ready to lend a hand and make trainees and students feel welcome.
The school has 13 classrooms and teacher training courses have dedicated rooms for the duration of the course. CELTA and Delta trainees have dedicated libraries and CELTA trainees have a dedicated preparation area, computers, printer, photocopier, and stationery.
Tutors at this training centre
Stephanie Jane Holme
I have been an EFL teacher for 28 years and a teacher trainer for fourteen years. Before my career in EFL, I taught French and PE in secondary schools.

To have a rewarding career in EFL, it's important to understand that teaching is learning – you have to be willing to keep on developing as a teacher to meet learners' needs and feel rewarded.
Andy Townsend
I first started teacher training in London more than 20 years ago! For the last 10 years I have been based in IH Milan. Before that I was a primary school teacher in the UK for some years. I tried EFL teaching one summer and that was it - I stayed! I really wouldn't do anything else with my day!

Training to be a teacher is a journey. It's a challenging journey but I hope that along the way my trainees discover the joys of teaching. I hope they will see that good teachers make a real difference to students' lives. And finally, I hope that my trainees learn more about themselves – that they discover new skills and talents they had no idea they had.
CELTA student testimonials
The best choice to attend CELTA course with IH Milan! Helpful, caring and qualified tutors, warm receptionists and committed director make up a great team! I would choose a thousand times this team to work with for this kind of stressful course! Iulia
As someone who was completely new to the TEFL world, the CELTA teacher training course has given me some invaluable starter tools for managing the EFL classroom. It has also taught me how to structure my lessons logically and reflect on my own teaching critically. I found the practical sessions (TPs) immensely useful; I had always felt supported by my tutors through their timely feedback. I equally enjoyed the input sessions and demonstration lessons - there is no better way to learn how to teach by observing what experienced teachers and other trainees do in the classroom. "Everyone can teach, but not all of us can be effective teachers without undergoing some sort of training." Daniel